If we talk about alternative dresses, retro clothing and gothic fashion immediately come to mind. You can see a lot of these fashion trends on the runway or in movies or TV shows. But people, in general, are pretty intimidated by these styles.
Over the years, however, retro and gothic fashion has grown exponentially, absorbing modern style and creating newer, innovative looks.
Popular vintage clothing items
It is important to keep tabs on the latest fashion trends if you want to stay updated. If you are looking for wholesale retro clothing stores to buy some pieces for your wardrobe, here are the most popular ones:
Vintage skirts and dresses
The comfort of vintage skirts cannot be overstated. As the high-waist trend is everywhere, vintage skirts paired with cute crop tops and a little makeup create the perfect look for a date night.
Retro dresses have so many options; it is impossible not to find your choice. From the 1920s flapper dress to the 1950s fit and flare dresses– the choices never end.
Vintage t-shirts
This is honestly the most popular choice among vintage lovers. T-shirts with a retro band logo or a favourite cartoon character are the nostalgia you need in your life!
These t-shirts are great for college wear, and they never get out of style.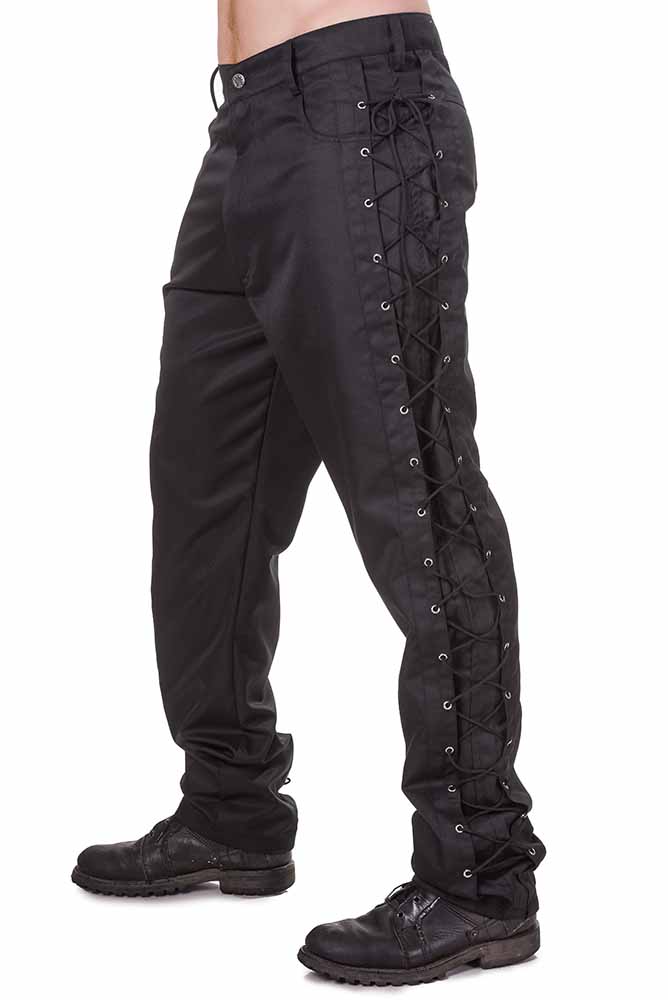 Vintage trousers
Fashion is becoming homogeneous for everyone. From whitewashed denim to classic flared bottom 70s pants, vintage trousers can easily spice up your wardrobe. You can even sport these in your office with crisp shirts and a sharp blazer. They make a perfect outfit for every day.
Vintage shoes
Shoes can say a lot about a person. Vintage shoes especially can never go out of style. They have their own character that can make you stand out with little effort on the rest of your outfit.
For instance, you pair a simple black t-shirt with jeans and wear classic leather lace-up vintage boots. The boots will make you stand out and be the conversation piece of a party!
Vintage socks
Have you ever worn colourful funky socks? Trust us; they are super cute and make a bold statement. Pattern socks are everywhere on social media fashion pages. Most of them are unisexual.
Most popular gothic styles and clothing pieces
There are different expressions of gothic fashion. And based on the type, clothing pieces can vary in this particular style. The most popular types of gothic fashion and their signature clothing items are:
Victorian Goth
As the name suggests, this gothic style originated from the Victorian era in England. However, Victorian gothic culture embraced the high-society life– theatre, tea parties, poetry, and literature.
Signature fashion pieces of this style include bustle skirts, lacy tops, gloves, hats, ruffled skirts, etc.
Geek goth
Unlike Victorian goths, the geek goth has staples like black jeans, black boots, and graphic t-shirts. There are references to sci-fi films and novels in their outfits. They often have hair coloured and sport black smudgy eyeliner.
Hippie goth
This variation of gothic style started in the 1960s. From the 1970s, hippie goth gained momentum. Much like the hippie culture, this style focuses on loose, carefree clothing. They have long hair, wear crystals or stones. They wear a lot of lighter fabrics, skirts and long dresses. Think earthy colours, peace sign necklaces, eco-friendly quotes.
Vampire goths
This gothic style emulates "vampire" movies like Dracula. The women's gothic dresses in the vampire variation emphasise sexuality and drama. So, expect a lot of corsets, vibrant lips, wild nail paints, camisoles, leather pants, and the famous vampire teeth!
Lolita goth
This trend started in Japan and then spread like wildfire among the alternative fashion world. The concept of gothic Lolita is an image of a gloomy girl which loads of sweetness. Dresses are adorned with frills, laces, and embellishments. This variation of goth style explores colours like purple, red, blue, and even maroon. Accessories like decorative umbrellas, hats, platform shoes are staples for this style.
The market is highly saturated, with plenty of wholesale clothing suppliers specialising in alternate fashion. Jordash Clothing is one of the best-known brands in the UK that sells gothic, retro, and other alternative fashion clothing for women.